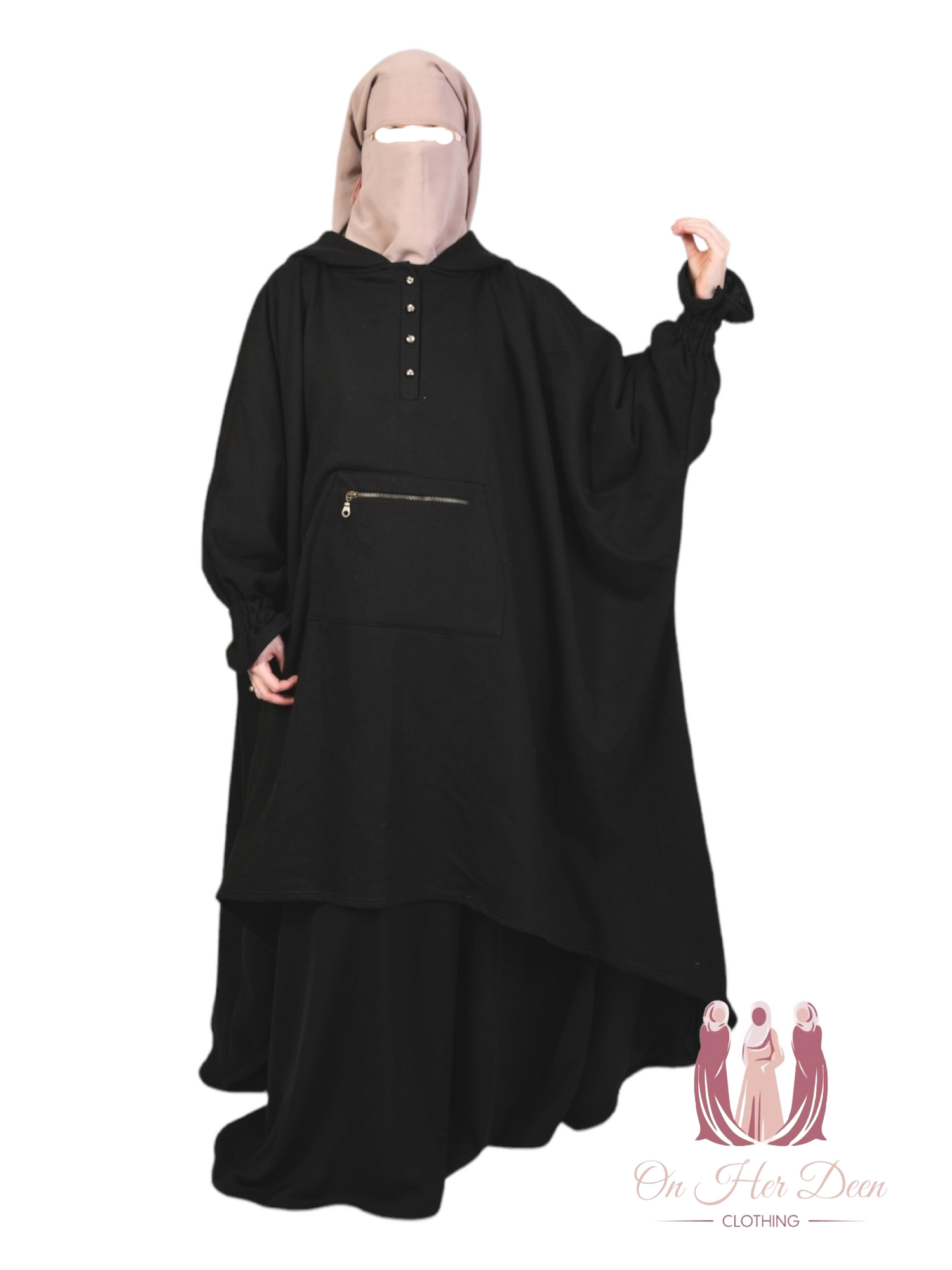 Experience ultimate comfort and functionality with our exclusive full length poncho jacket. With its zip pockets and maxi hood, you can easily store your belongings and stay protected from the elements.
Modesty outdoors
Modest outerwear
Abayas
Our womens Abayas are all nursing and wudu friendly , comfort and functional in mind for any sister looking for modest fashion . All our design are lose fitting and perfect for everyday , work or evening out. All our designs are exclusive to us .
Available from 48-62  
Girls Modesty
Experience the elegance of modest fashion with our coordinated sets for mothers and daughters. Celebrate true beauty.